Do you have a box grater at home? How to use all four sides? Do you even know how to put them into use? Well, if not, we are going to help you understand how you can use this bulky device to reap the maximum output. You can use it for several purposes other than shredding cheese for your pizza. Most of the home cooks prefer to ignore the optimum use of this super kitchen tool. Let's find out how you can use this device to reap the benefits.
Thin Slices
This side is often overlooked, but the most secret weapon for preparing veggies. You can slice raw vegetables like zucchini, eggplant, potatoes, and squash to make thin slices. If you want your dish to look presentable, forget the knife. Use this particular side of your box grater to get paper-thin slices. Do you love to have potato chips? Get thin potato slices at home – mix your favorite masalas before deep frying. And, there you go, your favorite lip-smacking chips are ready at home in just no minutes.
Box Grater – Fine Grating
This side of a box creator resembles little round little stars. You can make the best use of this side for grating cinnamon, nutmeg, as well as to zest fruits like lemon. But make sure that you to be extra careful while using this particular side of the box as it is not much finger-friendly. Press lightly while grating to avoid bleeding your fingers. Moreover, for citrus fruits, be careful to zest only the colorful skin; avoid the bitter white pity beneath.
Box Grater – Shredding
You can use this specific side for shredding cheese blocks and cheddar. It's also beneficial for breaking down ginger and garlic for a bowl of stew, soup or stir-fry. Moreover, you can use this side for shredding thin veggies to make delicious chocolate zucchini, muffins, and carrot cakes.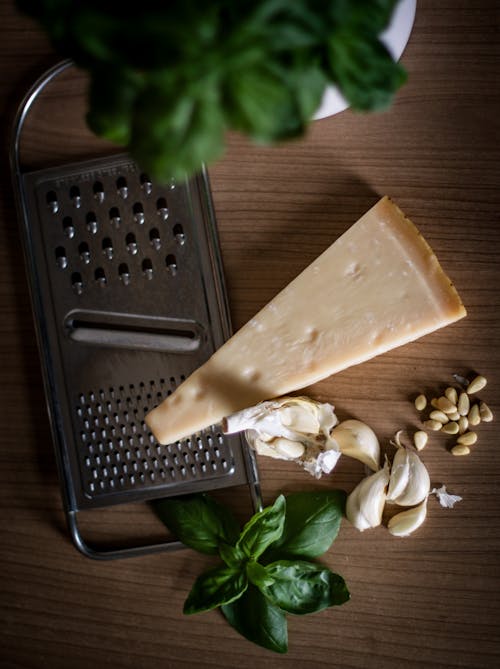 The Most Common Side
This side is probably the most preferred choice for shredding cheese and vegetables like potatoes to make the savory pancakes. However, you can also use it for shredding tomatoes to make your favorite tomato sauce at home. The most incredible part is that you can use it for shredding the block of butter, which you forget to the soften before starting with your baking project.
Check out this outstanding multifunctional kitchen tool for shredding and cutting your veggies. This is a compact, lightweight and easy to store kitchen tool, available easily at the supermarket stores for affordable rates.
Hopefully, now you have gathered knowledge about all the four sides of your kitchen grater. So, what are you waiting for? Pick up your grater and put it to optimal use from today itself. Moreover, if you know any other use of box grater, let us know in the comment box.